Welcome to Just Propellers WA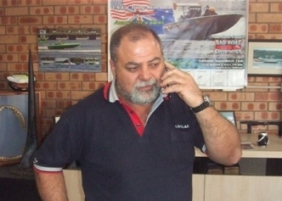 Welcome to the Just Propellers WA Website. We have been operating out of our Osborne
Park premises for over 17 years. I personally conduct repairs, rebushing and
modifications at the Leeway Court factory.
We service the whole of Western Australia with propellers and the whole of Australia
with SOLAS jetski parts.
For SOLAS outside of Western Australia call 1800 677 436
Ask for SOLAS by name.You wont be disappointed. Feel free to look through
the site for a small part of the SOLAS range. If you dont see what you need or cant
select the correct type of Propeller, then contact me for that personal service and advice.
We will not be beaten on Value for dollar and Product quality as well as supplying the longest
Warranty of any Propeller supplier in Australia, up to 7 Years on bushing and
we boast a lifetime Warranty on Stainless castings.
Our pitch and prop exchange trial period is infamous for allowing trial periods with your new
propeller and if not totally suitable, and not damaged in any why, it can be returned and swapped for
a more suitable item based on the trial data. We know we are the only company that does this. It
works very well and can be a one time thing if correct data is supplied the first time. Please note no refunds are
available once a trial has commenced. We will make sure you get the correct Propeller.
Cheers
Michael and Cheryl