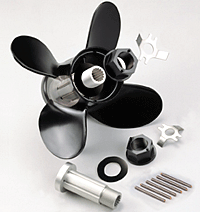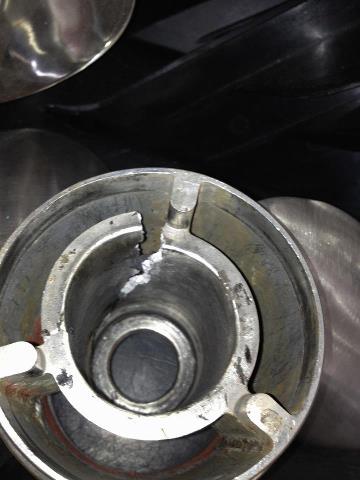 No Job Too small
Quality Work
CompetItive Prices and will not build to a price but to a quality standard far above the other makers.
The picture on the right shows a non SOLAS brand that failed during rebushing.Inferior stainless castings for sure.
Why not ask Mick for some free maintenance advice online? He's always happy to help.

With its extensive maintenance equipment, our workshop can handle any job:
Damaged Props Repairs
Straightening
Rebushing
Welding
Grinding
Polishing
Repitching
Cupping
Performance Tuning
Please remember that we only repair and maintain SOLAS and original equipment propellers.