Welcome to the Props Ain't Props Series of Videos to help you learn more about propellers and to help you choose the perfect prop for your vessel.

Props Ain't Props Part 1 - The Right Propeller = Better Fuel Economy
The first video in the series is about helping you cut fuel costs on the water which is good for the environment AND your pocket.
Props Ain't Props Part 2 - Replacing a Propeller & The Pitfalls
Michael Constantine from Just Propellers shows you how to replace a prop and talks about the sorts of things you can overlook that could do serious damage if you're not careful ...
Props Ain't Props Part 3 - How Props Have Evolved
Michael joins us once again for an excellent segment about how propellers have evolved into modern versions with high performance metal alloys and simpler replacement systems.
Props Ain't Props Part 4 - 3 Blade vs 4 Blade
In Part 4, Michael takes a very interesting look at the myths of three blades vs four and where you would use each to its best advantage.
Props Ain't Props Part 5 - Which Blade Shape Is Right For Your Engine?
Picking the Right Prop For Your Engine = Fuel Savings! In Part 5 of Props Ain't Props, Michael takes you through 4 different props that could all be used on the same engine ...
but will produce different results. Pick you right one and you'll save big at the pump!
Props Ain't Props Part 6 - Jet Skis
In Part 6, Michael talks you through the technology that goes into making quality jet ski props and related components.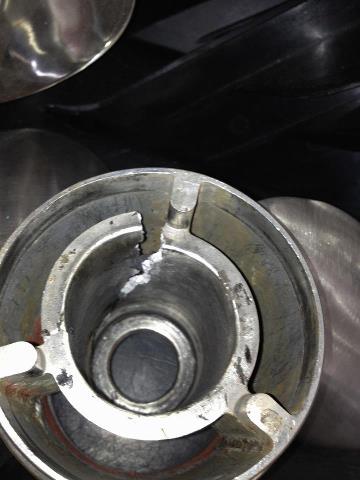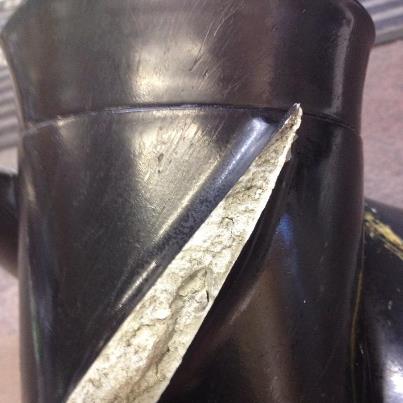 THESE TWO EXTRA IMAGES DEFY BELIEF. THE CASTING QUALITY OF THES NON SOLAS PROPELLERS IS APPAULING.
BUT THEY WERE CHEAP I SUPPOSE. OUR SQUEEZE CAST ALLOY AND UNIQUE STAINLESS COOLING SYSTEM MEANS THAT IF YOU
EVER SEE ANYTHING LIKE THIS ON A SOLAS PROPELLER, HEADS WOULD ROLL.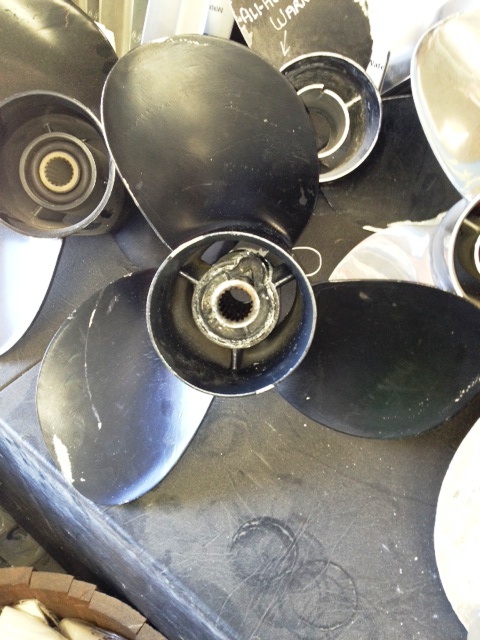 IMAGINE CRUISING HOME FROM ROTTNEST ISLAND ON EASTER MONDAY JUST GONE , HITTING A CRAY ROPE
AND RIPPING THIS BRAVO 2 HOUSING INTO PIECES. HOME AT 5 KNOTS ON GLASSY SEAS WITH THE BOAT VIBRATING LIKE HELL!
YOU WONT GET THIS OUT OF A SOLAS PROPELLER. A NEW ONE IS WHAT YOU WOULD GET
FEEL FREE TO COME INTO OSBORNE PARK AND CHECK IT OUT FOR YOURSELF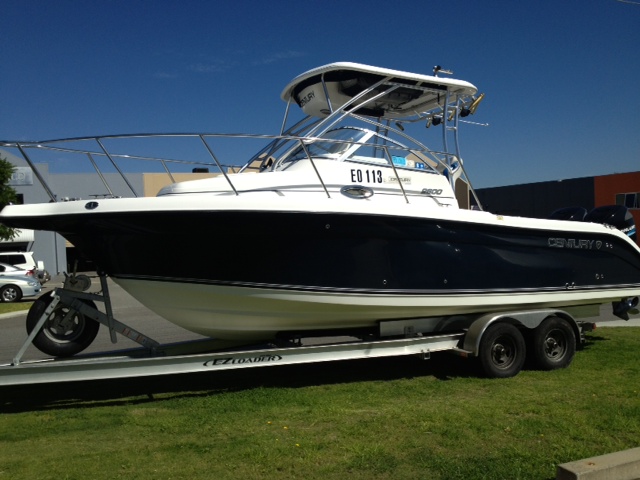 09.04.2013. WE THRIVE ON THESE ONES. GREAT BLOKE. GREAT BOAT. TWIN BLACK YAMMIES DOING 5400 RPM WIDE OPEN THROTTLE
AT 35.5 KNOTS. SEE HERE THE BOAT PARKED ON THE LAWN OUT FRONT OF OUR LEEWAY COURT FACTORY WITH A TRIAL SET OF 4 BLADES
AFTER RAISING THE ENGINES ONE BOLT HOLE,,, COULDNT GO UP ANY HIGHER BECAUSE THEY WERE DRILLED TOO LOW IN THE FIRST PLACE!
THIS BOAT NOW DOES 6100 ( BUT HE WONT WILL HE) 6000 MAXIMUM AT 44 KNOTS. A BIT OF TIME AND CARE REALLY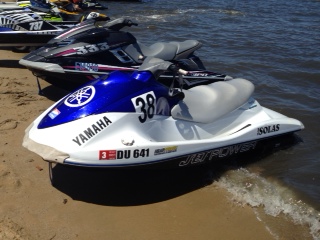 SUNDAY THE 9TH OF FEBRUARY THIS JETPOWER BUILT DINASAUR TOGETHER WITH A SOLAS DYNAFLY IMPELLER WON ALL 4 RACES IN HIS CLASS AND
CAME 5TH IN THE KING OF THE RIVER AGAINST SKIS WITH DOUBLE THE HORSEPOWER. WELL DONE GUYS